OK, I've made up my mind to start my own blog to document my daily life, as a wife of a loving husband, as a mother of two beautiful and sweet kids, as a person who always has a passion in design and as a person who always loves to live a life in style.
Here goes my first project.....
These are three Pottery Barn Kids pumkins,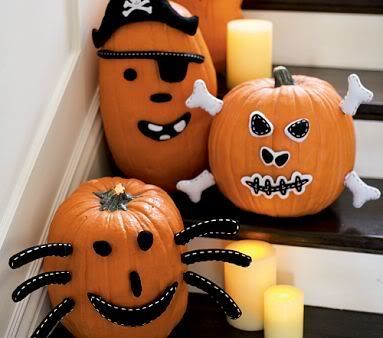 And these are my new babies made by me and my two sweetie pies:
Aren't they cute? I am so proud of us and I thank
Lindsay
so much for her wonderful and smart idea and her very detailed instruction!